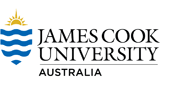 Calling teachers to respond to Aboriginal and Torres Strait Islander students' requests for pedagogical change
CATHOLIC EDUCATION PARTICIPANTS
INVESTIGATOR
HELEN BOON
​​
Dr Helen Boon is a Senior Lecturer in the areas of educational psychology, special needs and behaviour management. Read more.
Contact: helen.boon@jcu.edu.au
INVESTIGATOR
NATALIE LLOYD
​
Natalie is a teacher and works concurrently with Professor Brian Lewthwaite on education research.
Contact: natalie.lloyd@jcu.edu.au
INVESTIGATOR
LINDA LLEWELLYN
Linda's PhD work is linked to this project and examines strategies that Aboriginal and Torres Strait Islander voices identify as supporting student behaviour in the classroom. Read more.
Contact: linda.llewellyn@davis.to
INVESTIGATOR
CODIE KEMP
​
​
INVESTIGATOR
GAIL LAFFIN
​
Gail is a Learning Enrichment Teacher. She is passionate about improving learning outcomes for all Indigenous students. Read more.