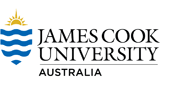 Calling teachers to respond to Aboriginal and Torres Strait Islander students' requests for pedagogical change
THANK YOU FOR YOUR PARTICIPATION IN THIS SURVEY
This survey is for the purpose of providing a profile of how a school needs to respond to the voiced concerns of its students and its community in terms of a responsive pedagogy.
​
Your responses to this survey will be combined with the responses of your colleagues to provide a profile of your school's cultural competence in responding to these voiced imperatives.
​
This study is taking place as a partnership between James Cook University and The Diocese of Townsville Catholic Education. The questionnaire developed for this study can be used by teachers to self-assess the teaching practices that might be of benefit to Aboriginal and Torres Strait Islander students. The questionnaire currently contains 66 items and by you answering the questions today, we will be able to perform statistical analyses which will help us to profile your school. This profile will provide the information that will inform your decisions about how your practices might be changed for the benefit of your students.

This survey is done anonymously. The information from it is only used for statistical analysis. It is not used to measure your performance or to compare schools. Your answers are not tied to your name.

You are invited to participate in this survey because you are enrolled as a teacher at a Catholic Education school. Your participation in this study is voluntary. You may choose not to participate. If you decide to participate in this survey, you may withdraw at any time.

The procedure involves filling in the online survey that will take approximately 30 minutes. Your responses will be confidential and we do not collect identifying information such as your name, email address or IP address.

All data is stored in a password protected electronic format. To help protect your confidentiality, the surveys do not contain information that will personally identify you. The results of this survey will be used for school development purposes only.

If you have any questions about the research survey, please contact Brian Lewthwaite at brian.lewthwaite@jcu.edu.au