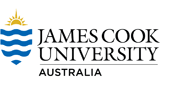 Calling teachers to respond to Aboriginal and Torres Strait Islander students' requests for pedagogical change
The research proposed in this application is closely aligned with the northern Queensland tropical research priorities of James Cook University and, especially JCU School of Education, with its focus on improving its graduates' teaching effectiveness for northern Queensland Indigenous students. James Cook University has as its priority being a leader in Indigenous teacher education and has a proven history in this area. JCU has a priority to be relevant to the northern Queensland region and has forged close linkages into the economy and social fabric of the northern Queensland especially in education. JCU is committed to ensuring that our teaching, learning and research is not only of high quality, but also delivers practical benefits to the peoples and organizations of the region, especially the Aboriginal and Torres Strait Islanders of the region. The JCU School of Education and Catholic Education have a long history of service and research-based engagement for working reciprocally for each organisation's purposes. They both are committed to improving educational outcomes for Indigenous students and see this project as a continuance of this commitment but now in a critical area of regional and national importance, especially considering the attention given in northern Queensland to 'effective teaching' but with little attention to CRP. The research focus will be on the effective process development understandings identified during the study. The researchers will prepare a web-based resource which will focus on the personal accounts of learning experienced by both students and teachers in this project. The resources developed will be highlighted in Australian education professional journals and will be used in the teacher induction process for Queensland Catholic Education and be shared nationally through Catholic Education. Developing the resource will be based upon methods for fostering transformative change in teachers, especially with a focus on methods used for destabilizing teacher thinking. The resource will inform teachers of the attributes of effective teaching for Indigenous students and include a downloadable template that teachers can use in the self-assessment and development of their practices.
The overall aim of this research was motivated by the Diocese of Townsville Catholic Education's desire to better inform their teachers in seeing the realization of Aboriginal and Torres Strait aspirations for education evidenced in the practices of teachers within the Diocese. This research project, overall, focuses on developing Catholic Education teacher cultural competence in schools through fostering understanding of culturally responsive classroom pedagogy for its Aboriginal and Torres Strait Islander students; assisting teachers in embracing such pedagogy; measuring the influence of this adjusted pedagogy on student learning and identifying and understanding the influences on teachers' adapted teaching. Catholic Education in Australia is at a critical stage in its developmental history. Although it has a long-standing status as an educational provider of high quality and high equity education, there is ongoing concern about inequity in educational performance, especially amongst its Aboriginal and Torres Strait Islander learners. Although this concern resonates with educational performance data across state schools as well, this is a disconcerting issue for Catholic Education because of its fundamental mission to seek to overcome the educational disadvantage of Aboriginal and Torres Strait Islander students to achieve equitable education outcomes (Queensland Catholic Education Commission, 2012). As stated by the Diocese, "a Catholic education provides students with more than just academic instruction. Students from Kindergarten through to Year 12 are educated to develop academically, spiritually, socially, emotionally and physically to become compassionate and contributing members of our world" (Queensland Catholic Education Commission, 2012). Of central importance to Catholic Education is ensuring that its schools, especially its students, teachers and administrators, challenge the prevailing view that disparity in educational outcomes of Indigenous1 students is 'normal' and modest incremental gains are acceptable (Queensland Catholic Education Commission, 2012). Each Catholic Education authority is obligated to develop sustainable procedures to produce equitable outcomes for its Indigenous students through the classroom learning experiences provided for its students (Queensland Catholic Education Commission, 2012). Catholic Education recognizes that engaging teachers in inclusive curriculum practices is vital to this success, and a central focus in its commitment to provide equitable learning outcomes (Queensland Catholic Education Commission, 2012).
JAMES COOK UNIVERSITY
​
​
CATHOLIC EDUCATION DIOCESE OF TOWNSVILLE
​​