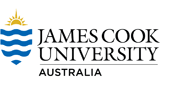 Calling teachers to respond to Aboriginal and Torres Strait Islander students' requests for pedagogical change
Gail Laffin
Learning Enrichment Teacher
Catholic Education
Gail is a primary school teacher who was born and raised on Mitakoodi and Kalkadoon country. She has lived her whole life in beautiful northwest Queensland where she has been teaching with Townsville Catholic Education for 18 years.
Gail began her teaching career back in her homeland, having taught at all three catholic schools in Mount Isa, including Saint Anthony's in Townsville. The past 7 years has seen Gail working as a Learning Enrichment Teacher supporting students with learning difficulties and case managing students with a disability. This line of have work has seen Gail transfer her expertise up to the secondary level.
All through her teaching career, Gail has always had a passion and commitment to Indigenous Education, being a proud Aboriginal woman herself. Successful inclusion and improved learning outcomes has been the underlying motivation and inspiration for the many programs and initiatives that has driven her work. Gail has initiated and is continually developing many authentic community and effective school programs.
Gail has recently been involved in ground breaking research on effective teaching practices for Indigenous students. Earlier in the year, this research saw her travel to Chicago to present at an international culture, language and heritage conference. The weather was a little cold for this outback girl.
Gail is an advocate for authentic engagement and empowerment for Indigenous students, families and her community. She is extremely passionate about improving learning outcomes for all Indigenous students and is dedicated to positive change in education for her people.