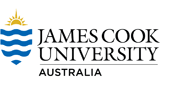 Calling teachers to respond to Aboriginal and Torres Strait Islander students' requests for pedagogical change
This document provides invaluable insight into what every teacher wants to know - what works when teaching Indigenous students? To facilitate this, this document seeks to uncover what truly drives our teaching and by knowing this, provide teachers a clear picture of what facilitates, and what gets in the way, of genuinely effective teaching of Indigenous students.
As asserted by Lingard & Keddie (2013) a 'pedagogy of indifference' will continue to prevent marginalised students from accessing the cultural capital that is rewarded within mainstream education.
This document seeks to add an additional 'voice' to considerations of what 'effective teaching' is. It focuses on a voice that, for too long a period of time, has been missing from the discussion. That voice is from the community members of Aboriginal communities in Northern Australia – from the students, parents and other community members themselves.
It is suggested, that if teachers hold deficit views of students and their cultures, they have little awareness of the agency they possess for enabling student learning, especially in drawing upon students funds of knowledge as a scaffold to high-status cultural capital (Lingard, 2013).
The parents here were looking beyond mere academic success to include attention to the whole child, as a culturally located individual.
What respondents were suggesting was not, simply, that the community be more involved in their students' learning, but, more importantly, that the school reciprocally confirm the participation of the community through students' learning.
Click here to download the document.
RESOURCES FOR TEACHERS
Seeking a Pedagogy of Difference
​
What Aboriginal Students & Their Parents in North Queensland Say About Quality Teaching and Teachers

Phase Four: Teacher's Adjusting Practice and Evaluating the Influence of Adjusted Practice

​
What is the focus of the project?
​
Mandate for Catholic Education:
​
to improve equitable outcomes for its Indigenous students
​​
Catholic Education recognizes that engaging teachers in inclusive curriculum practices is a central focus in its commitment to provide equitable learning outcomes
Can't be driven by national agendas that overlook practices that are likely able to be voiced by our parents
To find out the teaching practices that best support Aboriginal and Torres Strait Islander students in their learning
​
We want to find out what/if teacher behaviors as voiced by Aboriginal and Torres Strait Islander students and their communities have effect on learning.

We are seeking a pedagogy of difference
​
Click here above to download the document.
​
This document describes the categories used in the above CRP Instrument for Professional development.
​
Click here to download the document.