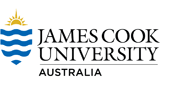 Calling teachers to respond to Aboriginal and Torres Strait Islander students' requests for pedagogical change
Catherine Day
Executive Director
Townsville Catholic Education Office
Cathy is currently the Executive Director of Townsville Catholic Education Office, the organisation that services 30 Catholic schools, 5 Childcare centres and 5 Kindergarten centres in the Diocese of Townsville.
Cathy graduated from James Cook University in 1975 and started teaching in Mount Isa in 1976. She continued teaching for 24 years, a period that included Principalships at Holy Spirit School and Ryan Catholic College. Cathy holds a Bachelor of Education, a Graduate Diploma in Christian Leadership and a PHD in Education.
In 2000 Cathy joined the Catholic Education Office as Assistant Director School Services and in 2006 she became the Director of the organisation. Under her Directorship, the organization has created and implemented a world-first Christian Meditation program for all Catholic schools in the Diocese.
Cathy serves on the Diocesan Advisory Committee, the Diocesan Education Committee, the Queensland Catholic Education Commission, CEnet Board and CEnet IT Steering Committee and the Diocesan Finance Committee. Cathy is passionate about education, the arts and travel. Cathy is also Adjunct Professor in the School of Education as James Cook University, Townsville. Cathy is also a board member of the Tropical Brain and Mind Research Foundation.