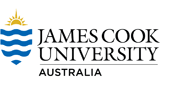 Calling teachers to respond to Aboriginal and Torres Strait Islander students' requests for pedagogical change
This research is taking place as a partnership between James Cook University and The Diocese of Townsville Catholic Education.
​
​
​
Two online surveys are available.
​
The School Survey collects data about your teaching role in the school as well as your teaching practice.
​​
The Individual Survey provides you with insight into your teaching practices for personal reflection.
​
​
​
If you have any questions about the research study, please contact Brian Lewthwaite at brian.lewthwaite@jcu.edu.au