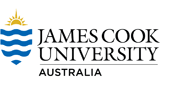 Calling teachers to respond to Aboriginal and Torres Strait Islander students' requests for pedagogical change
THANK YOU FOR YOUR PARTICIPATION IN THIS SURVEY
Introduction and consent
​
This research is taking place as a partnership between James Cook University, The Diocese of Townsville Catholic Education and Shalom Christian College. We are looking at behaviour support practices that teachers use in their classes with Aboriginal and Torres-Strait Islander students. It is not used to measure teachers' performance or to compare schools. The questionnaire contains 78 items and will take approximately 20 minutes to complete.
​
Please respond to all of the questions by applying them to the Indigenous students in your classes.
​
Your responses will be confidential; we do not collect any identifying information such as your name, email address or IP address.
​
Your participation is voluntary. If you decide to participate in this research survey, you may withdraw at any time.
​
The answers will be used for research purposes only. We thank you in advance for your time and cooperation.
​
​
​
​
If you have any questions about the study, please contact – Linda Llewellyn or Brian Lewthwaite
​
Principal Investigator:
Linda Llewellyn
School of Education
James Cook University
Phone: 4781 4549
Email: linda.llewellyn@jcu.edu.au
Supervisor:
Brian Lewthwaite
School of Education
James Cook University
Phone: 4781 6510
Email: brian.lewthwaite@jcu.edu.au
​
​
If you have any concerns regarding the ethical conduct of the study, please contact:

Human Ethics, Research Office
James Cook University, Townsville, Qld, 4811
Phone: (07) 4781 5011 (ethics@jcu.edu.au).
​
​
This research has been reviewed according to James Cook University procedures for research involving human subjects.
​
By clicking on NEXT below you are implying consent to participate